Step by step
> Backup & Restore windows system using PartitionGuru like Symantec Ghost
Backup & Restore windows system using PartitionGuru like Symantec Ghost
PartitionGuru can backup a disk or a partition to an image file, and can restore from the image file to the disk or the partition, just like famous Symantec Ghost. Further more, PartitionGuru alse provide a dos version program, supported reboot the computer from dos mode, all those make PartitionGuru more powerful and handy than Symantec Ghost.
This article intrduce how to backup & restore windows system using PartitionGuru step by step.
Making a image of "C" partition
Usually, windows system was installed on "C" partition, and PartitionGuru was installed also on "C" partition if you did not changed the default setting, in this case, we recommand you make the "C" partition image under Dos mode.
If PartitionGuru was not installed on "C" partition, you can make the image either under Windwos or under Dos.
The operation of PartitionGuru under Dos mode is the same as under Windows.
First, reboot the computer to Dos mode, from the main menu selct "File" -> "Reboot to PartitionGuru DOS version".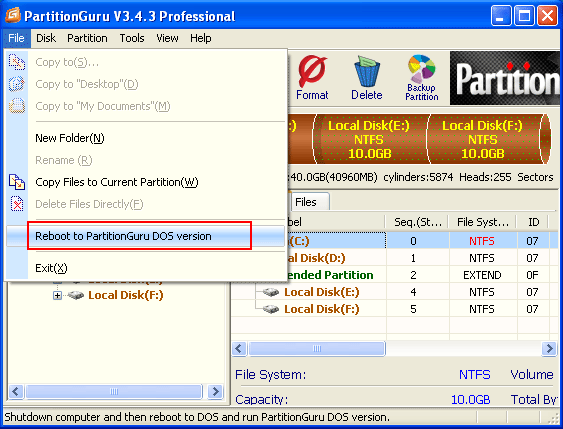 Then, under PartitionGuru Dos version, select the partition which windows installed, right click the mouse, select "Clone Partition to Image file" on the pop menu.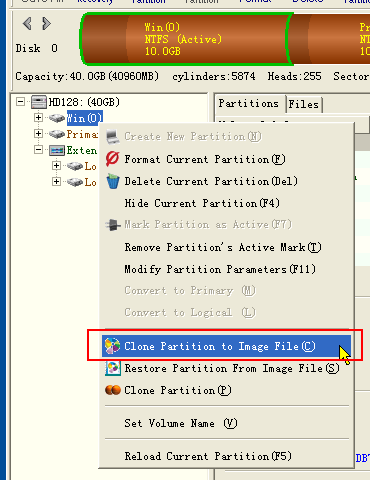 Select a folder and name for the image file, then click "start" button, the clone will begin.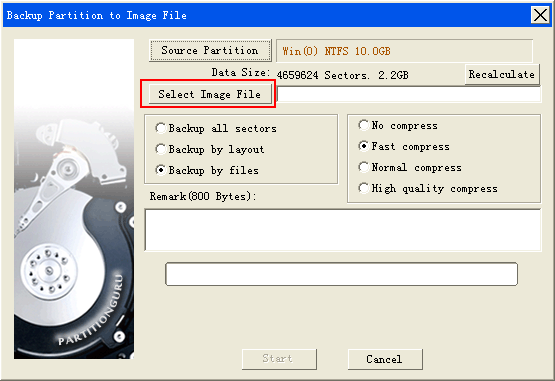 After the cloning completed, you can reboot the computer to Windows or power off the computer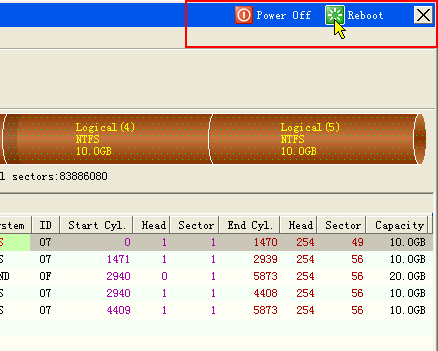 Restore "C" partition from a image file
The operation of restore is as same as backup, only two differences.
1.
Restore must be done under Dos mode;
2.
Select "Restore Partition from image file" menuitem, when restore partition.
Boot from USB flash disk
Sometimes, Windows system may damaged and can not login, How should you do? making a bootable rescue USB flash disk is a goog idea, you can refer this article:
How to make a bootable rescue USB flash disk using PartitionGuru